AMAZING WORLD OF DC COMICS #4 – Batman Issue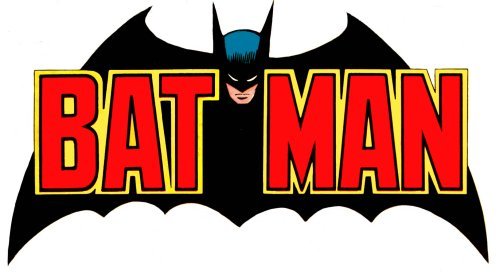 Volume 2, Number 4 - January-February 1975
Cover: Detailed sketch by Jerry Robinson (signed) featuring Batman, Robin, and the Joker. Blurb across the bottom proclaims: Special Batman Issue, utilizing the Batman logo from the comic title - Inside Cover: Monochrome blue photo of the Joker, Penguin, and Riddler from the 1966 movie, based on the TV series - Back Cover: A drawing of Catwoman by Frank Robbins (signed) holding a Cat-o- Nine-Tails. Catwoman is wearing a dark blue costume, cut open to the navel, with a tail, long dark blue gloves, light blue stockings and dark blue boots with red trim and a red mask. Yellow background - Inside Back Cover: An unsigned drawing in blue of The Penguin in the foreground, umbrella held over his head, with Batman and Robin in the background, each tied to a massive marble pillar, by Dick Giordano (credited in the Table of Contents page, indicating it as one of a series done for a set of Batman jigsaw puzzles).
Table of Contents
Profile on Jerry Robinson, by Anthony Tollin - Page 2
Sub-titled "-- The Creator of the Joker" on page 2. A 6-page retrospective on Jerry Robinson's career from the beginning of his collaboration with Bob Kane up until that point. There are several B&W photos, and reproductions of covers and cartoons by Robinson, plus one of the cover of his then new book, "The Comics."
Editorial, by Bob Rozakis - Page 8
Titled "Amazing World of Editorials" on page 8. Bob explains why certain items are or are not appearing in a given issue, such as why the Bob Kane interview announced for this issue is not appearing. There is also a box presenting their newest "woodchuck," Jack C. Harris, with a short biography and head sketch. The bottom third of the page has an ad/order coupon for Amazing World 3-5.
The Batman Who Never Was, by Allan Asherman - Page 9
Starts with references to Batman's appearances in other media: the movies, television, and a syndicated comic strip, and on a 1945 segment of Superman's radio series, "The Adventures of Superman." The rest of the article is devoted to an audition script written ca. 1943-1945 for an analogous Batman radio series, that never came to be!
Two-Faces are Better Than One, by Jack C. Harris - Page 12
Jack discusses his preparations for the masquerade contest at the 1973 New York Comic Convention. Jack was inspired to appear as Two-Face by the return of Two-Face in Batman 234, "Half an Evil," by Denny O'Neil and Neal Adams. The article concludes with Jack's *second* appearance as Two-Face at the 1974 Convention.
Chuckin' It, by Guy H. Lillian III - Page 14
Guy reminisces about all of the letters he has written to various comics over the years.
Direct Currents - Page 15
Two pages of Creator notes, changes made to recent issues, etc. followed by February and March coming attractions (cover-dated May & June)
Batman Center Spread, by Dick Sprang - Page 24
An unused cover from the 1950's gorgeous! Why wasn't this used?
Interview with Denny O'Neil, by Guy H. Lillian III - Page 26
A brief introduction of Denny's entry as a comic book writer, followed by the interview.
Page 31 is a full-page ad from Amazing World of Comics-Photos featuring 12 different photos from the TV show starring George Reeves, and a set of 10 "ACTION-plus" shots/stills from the Paramount Superman animated cartoons, available for purchase.
Batman Newspaper Strip, by E. Nelson Bridwell & Al Plastino - Page 32
The first half of a 1970 story from the Batman comic strip, featuring Batman, Robin and Green Arrow. The conclusion to appear in Amazing World #5.
Same Bat-Time, Same Bat-Channel, by Carl Gafford - Page 46
An overview of the 1960's Batman TV show featuring Adam West and Burt Ward. The first two pages of text are bordered by 12 pictures showing head shots of Batman villains from the TV show, including the 3 different Catwomen. At the end of the article is a photo of stunt doubles driving the Batmobile.