AMAZING WORLD OF DC COMICS # 14 – JLA Issue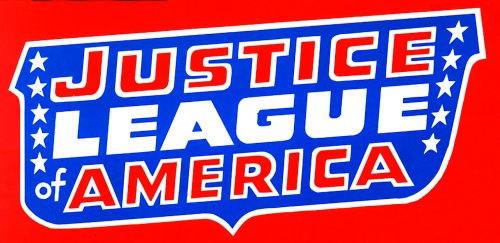 Volume 4, Number 14 - March/April 1977 (in the indicia, no month is given, but the cover says March and it was bi-monthly).
Cover: Superman, Flash, and Batman looking at the JLA Casebook, by Dick Dillin - Inside Cover: Guest editorial, by Paul Levitz explaining why this issue is so special - Back Cover: The JLA towers over Generalissimo Demmy Gog and his army (you have to read JLA 66 to get it I think) - Inside Back Cover: Reproductions of various JLA covers.
Table of Contents
All JLA Features written by Mark Gruenwald
The Longest Running Super Hero Team in History - Page 2
A history of the JLA.
The Men Behind the Justice League - Page 7
A look at all of the writers who had worked on the JLA to that point - Gardner Fox, Denny O'Neil, Mike Friedrich, Bob Kanigher, Len Wein, Cary Bates, Elliot S! Maggin, Marty Pasko, Gerry Conway, E. Nelson Bridwell, Steve Englehart and Paul Levitz.
Adventures - Page 11
Summary of every story from B&B 28 to JLA 142 and a list of reprints.
Secret Identities (A typo in the ToC lists this on page 12) - Page 17
A list of which JLA-ers knew whose secret identities and when.
Organization - Page 18
The charter and by-laws of the JLA and a facsimile of a JLA membership scroll.
Headquarters - Page 20
Cutaway views of both the mountain headquarters and the satellite headquarters. A brief description and history accompanies the drawings.
Members - Page 22
The background of each member as well as which adventures he/she participated in.
Guests - Page 27
A list of every guest in the JLA along with his/her origin and which issues he/she was in.
Villains - Page 31
A compendium of every baddie the JLA ever faced -- from Starro to the Construct (actually it's from Abnezagar to Theo Zappa) as well as various villain gangs.
Interview with Editor Julie Schwartz - Page 34
Special Feature, by Mike Gold: A report on the upcoming Superman movie with director Richard Donner and screenwriter Tom Mankiewicz. - Page 37
A look at the first TWO Superman movies before they were released (both were in production at the same time). Some photos of Brando and Reeve and a warning that there will be some minor differences between the Earth-1 hero and the screen version (e.g. no Superboy).
Direct Currents, by Paul Levitz - Page 39
Highlights include Superman vs. Wonder Woman, 5 Star Superhero Spectacular, JLA 144 (features nearly every DC character of the late 50s/early 60s) and JLA 17-148 (JLA/JSA X-over with the Legion thrown in for good measure). Also, the return of Mr. Miracle and the intro of Zan, Jayna, and Gleek are revealed.
There is also a memoriam for Ed Hamilton, Bob Brown, and John Rosenberger.
The Legion Outpost, by Jack C. Harris - Page 44
A bunch of characters created, by fans for potential Legion membership are outlined and sketched. None made it to the big team, but I think Crystal Kid ended up in the Reserves.
Scrapbook: The Justice League on Water-Skis at Sea World (no author) - Page 47
A look at Sea Worlds superhero show. I saw this in 1978 with my folks & thought it was so authentic since it had Supergirl and Black Canary as well as Superman. Batman, and Wonder Woman. I was able to explain to my parents who each skier was since they only recognized the big 3 (and Robin I guess). RL